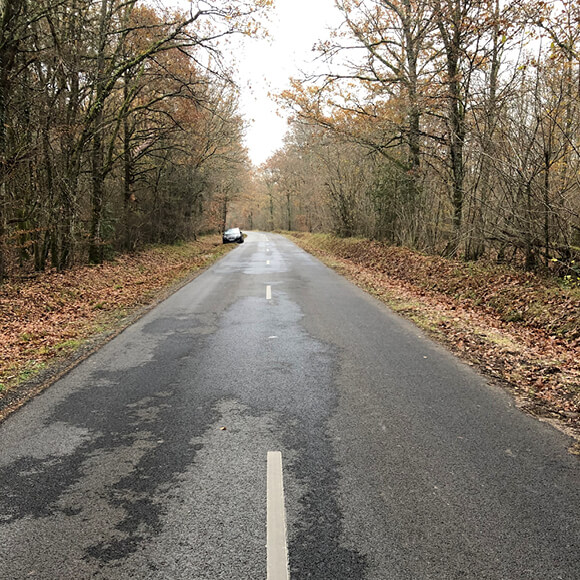 RD17 Ménestreauen-Villette
Ménestreau-en-Villette, Frankrike
Cracks in the regional road network prompted the research project into sustainable alternative repair and reconstruction methods.
Benefits
Reduction of cracking within the asphalt and future maintenance costs
Increased pavement life and bearing capacity
50% reduction in rehabilitation cost from a reduction in the base layer thickness compared to alternatives
£700,000 cost savings estimated against conventional stone only build-up
40% reduction in reconstruction time and disruption
Client's Challenge
The road network in the Centre-Val de Loire region of France is becoming increasingly disrupted by cracking, caused by expansive clay subsoils. Previously tried solutions have shown considerable limitations when it comes to durability and sustainability. Key concerns are finding new, more economical options for pavement remediation that will overcome the problems caused by expansive clay subsoils and avoid surface cracking.
Tensar Solution
One of the solutions being adopted is the use of a mechanically stabilised granular base incorporating two layers of Tensar geogrid. Trial sections were installed in November 2018. A 5-year monitoring programme has been established and a monitoring committee is convened each year to review project operations. After more than two years, the solution proved to be a success and no degradation was observed on the road surface.