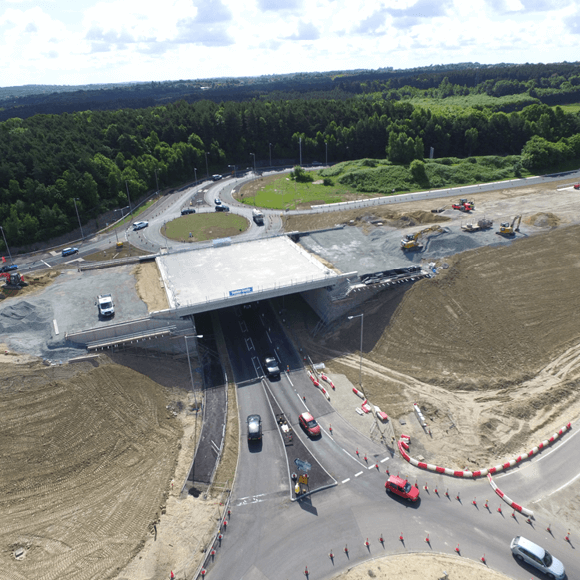 A21 Tonbridge to Pembury
Kent, Storbritannia
Tensar's TensarTech® TW3 modular block system enabled safe construction of load-bearing bridge abutments and retaining walls on a major road widening project.
Client's Challenge
Balfour Beatty was looking for a way of constructing load-bearing bridge abutments, wing walls and retaining structures on the A21 widening scheme between Tonbridge and Pembury. Not only did the solution have to meet long term performance criteria but it also had to be built with minimal disruption to traffic flow.
Tensar Solution
Tensar's TensarTech TW3 system, which has been used to construct bridge abutments and retaining structures on many roads around the world, was chosen for its long-term performance characteristics and because its modular construction meant it was also fast, easy and safe to build, keeping road closures and disruption to traffic to a minimum.